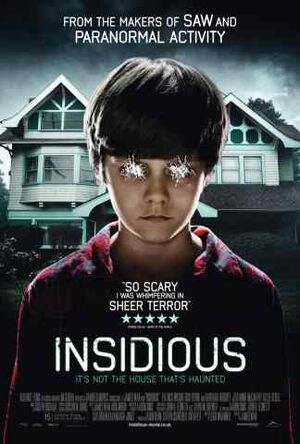 A disease is a particular abnormal condition that negatively affects the structure or function of all or part of an organism, and that is not due to any immediate external injury. Diseases are often known to be medical conditions that are associated with specific symptoms and signs. A disease may be caused by external factors such as pathogens or by internal dysfunctions. For example, internal dysfunctions of the immune system can produce a variety of different diseases, including various forms of immunodeficiency, hypersensitivity, allergies and autoimmune disorders.
Types Of Diseases and Insidious
Acquired disease An acquired disease is one that began at some point during one's lifetime, as opposed to disease that was already present at birth, which is congenital disease. Acquired sounds like it could mean "caught via contagion", but it simply means acquired sometime after birth. It also sounds like it could imply secondary disease, but acquired disease can be primary disease. Acute disease An acute disease is one of a short-term nature (acute); the term sometimes also connotes a fulminant nature Chronic condition or chronic disease A chronic disease is one that persists over time, often characterized as at least six months but may also include illnesses that are expected to last for the entirety of one's natural life. Congenital disorder or congenital disease A congenital disorder is one that is present at birth. It is often a genetic disease or disorder and can be inherited. It can also be the result of a vertically transmitted infection from the mother, such as HIV/AIDS. Genetic disease A genetic disorder or disease is caused by one or more genetic mutations. It is often inherited, but some mutations are random and de novo. Hereditary or inherited disease A hereditary disease is a type of genetic disease caused by genetic mutations that are hereditary (and can run in families) Iatrogenic disease An iatrogenic disease or condition is one that is caused by medical intervention, whether as a side effect of a treatment or as an inadvertent outcome. Idiopathic disease An idiopathic disease has an unknown cause or source. As medical science has advanced, many diseases with entirely unknown causes have had some aspects of their sources explained and therefore shed their idiopathic status. For example, when germs were discovered, it became known that they were a cause of infection, but particular germs and diseases had not been linked. In another example, it is known that autoimmunity is the cause of some forms of diabetes mellitus type 1, even though the particular molecular pathways by which it works are not yet understood. It is also common to know certain factors are associated with certain diseases; however, association and causality are two very different phenomena, as a third cause might be producing the disease, as well as an associated phenomenon. Incurable disease A disease that cannot be cured. Incurable diseases are not necessarily terminal diseases, and sometimes a disease's symptoms can be treated sufficiently for the disease to have little or no impact on quality of life. Primary disease A primary disease is a disease that is due to a root cause of illness, as opposed to secondary disease, which is a sequela, or complication that is caused by the primary disease. For example, a common cold is a primary disease, where rhinitis is a possible secondary disease, or sequela. A doctor must determine what primary disease, a cold or a bacterial infection, is causing a patient's secondary rhinitis when deciding whether or not to prescribe antibiotics. Secondary disease A secondary disease is a disease that is a sequela or complication of a prior, causal disease, which is referred to as the primary disease or simply the underlying cause (root cause). For example, a bacterial infection can be primary, wherein a healthy person is exposed to a bacteria and becomes infected, or it can be secondary to a primary cause, that predisposes the body to infection. For example, a primary viral infection that weakens the immune system could lead to a secondary bacterial infection. Similarly, a primary burn that creates an open wound could provide an entry point for bacteria, and lead to a secondary bacterial infection. Terminal disease A terminal disease is one that is expected to have the inevitable result of death. Previously, AIDS was a terminal disease; it is now incurable, but can be managed indefinitely using medications. Illness The terms illness and sickness are both generally used as synonyms for disease; however, the term illness is occasionally used to refer specifically to the patient's personal experience of his or her disease.[6][7][8][9] In this model, it is possible for a person to have a disease without being ill (to have an objectively definable, but asymptomatic, medical condition, such as a subclinical infection, or to have a clinically apparent physical impairment but not feel sick or distressed by it), and to be ill without being diseased (such as when a person perceives a normal experience as a medical condition, or medicalizes a non-disease situation in his or her life—for example, a person who feels unwell as a result of embarrassment, and who interprets those feelings as sickness rather than normal emotions). Symptoms of illness are often not directly the result of infection, but a collection of evolved responses—sickness behavior by the body—that helps clear infection and promote recovery. Such aspects of illness can include lethargy, depression, loss of appetite, sleepiness, hyperalgesia, and inability to concentrate.[10][11][12] Disorder A disorder is a functional abnormality or disturbance. Medical disorders can be categorized into mental disorders, physical disorders, genetic disorders, emotional and behavioral disorders, and functional disorders. The term disorder is often considered more value-neutral and less stigmatizing than the terms disease or illness, and therefore is a preferred terminology in some circumstances.[13] In mental health, the term mental disorder is used as a way of acknowledging the complex interaction of biological, social, and psychological factors in psychiatric conditions; however, the term disorder is also used in many other areas of medicine, primarily to identify physical disorders that are not caused by infectious organisms, such as metabolic disorders. Medical condition A medical condition is a broad term that includes all diseases, lesions, disorders, or nonpathologic condition that normally receives medical treatment, such as pregnancy or childbirth. While the term medical condition generally includes mental illnesses, in some contexts the term is used specifically to denote any illness, injury, or disease except for mental illnesses. The Diagnostic and Statistical Manual of Mental Disorders (DSM), the widely used psychiatric manual that defines all mental disorders, uses the term general medical condition to refer to all diseases, illnesses, and injuries except for mental disorders.[14] This usage is also commonly seen in the psychiatric literature. Some health insurance policies also define a medical condition as any illness, injury, or disease except for psychiatric illnesses.[15] As it is more value-neutral than terms like disease, the term medical condition is sometimes preferred by people with health issues that they do not consider deleterious. On the other hand, by emphasizing the medical nature of the condition, this term is sometimes rejected, such as by proponents of the autism rights movement. The term medical condition is also a synonym for medical state, in which case it describes an individual patient's current state from a medical standpoint. This usage appears in statements that describe a patient as being in critical condition, for example. Morbidity Morbidity (from Latin morbidus, meaning 'sick, unhealthy') is a diseased state, disability, or poor health due to any cause.[16] The term may be used to refer to the existence of any form of disease, or to the degree that the health condition affects the patient. Among severely ill patients, the level of morbidity is often measured by ICU scoring systems. Comorbidity is the simultaneous presence of two or more medical conditions, such as schizophrenia and substance abuse. In epidemiology and actuarial science, the term "morbidity rate" can refer to either the incidence rate, or the prevalence of a disease or medical condition. This measure of sickness is contrasted with the mortality rate of a condition, which is the proportion of people dying during a given time interval. Morbidity rates are used in actuarial professions, such as health insurance, life insurance and long-term care insurance, to determine the correct premiums to charge to customers. Morbidity rates help insurers predict the likelihood that an insured will contract or develop any number of specified diseases. Pathosis or pathology Pathosis (plural pathoses) is synonymous with disease. The word pathology also has this sense, in which it is commonly used by physicians in the medical literature, although some editors prefer to reserve pathology to its other senses. Sometimes a slight connotative shade causes preference for pathology or pathosis implying "some [as yet poorly analyzed] pathophysiologic process" rather than disease implying "a specific disease entity as defined by diagnostic criteria being already met". This is hard to quantify denotatively, but it explains why cognitive synonymy is not invariable. Syndrome A syndrome is the association of several medical signs, symptoms, or other characteristics that often occur together. Some syndromes, such as Down syndrome, have only one cause. Others, such as Parkinsonian syndrome, have multiple possible causes. For example, acute coronary syndrome is not a single disease itself, but rather the manifestation of any of several diseases, such as myocardial infarction secondary to coronary artery disease. In yet other syndromes, the cause is unknown. A familiar syndrome name often remains in use even after an underlying cause has been found, or when there are a number of different possible primary causes. Examples of the first-mentioned type are that Turner syndrome and DiGeorge syndrome are still often called by the "syndrome" name despite that they can also be viewed as disease entities and not solely as sets of signs and symptoms. Predisease Predisease is a subclinical or prodromal vanguard of a disease. Prediabetes and prehypertension are common examples. The nosology or epistemology of predisease is contentious, though, because there is seldom a bright line differentiating a legitimate concern for subclinical/prodromal/premonitory status (on one hand) and conflict of interest–driven disease mongering or medicalization (on the other hand). Identifying legitimate predisease can result in useful preventive measures, such as motivating the person to get a healthy amount of physical exercise,[17] but labeling a healthy person with an unfounded notion of predisease can result in overtreatment, such as taking drugs that only help people with severe disease or paying for drug prescription instances whose benefit–cost ratio is minuscule (placing it in the waste category of CMS' "waste, fraud, and abuse" classification). One review summarizes 3 requirements for legitimacy of instances of the concept: truly high risk for progression to disease, actionability for risk reduction, and benefit that outweighs harm in any interventions taken.[18] Mental illness is a broad, generic label for a category of illnesses that may include affective or emotional instability, behavioral dysregulation, cognitive dysfunction or impairment. Specific illnesses known as mental illnesses include major depression, generalized anxiety disorders, schizophrenia, and attention deficit hyperactivity disorder, to name a few. Mental illness can be of biological (e.g., anatomical, chemical, or genetic) or psychological (e.g., trauma or conflict) origin. It can impair the affected person's ability to work or study and can harm interpersonal relationships. The term insanity is used technically as a legal term. Organic An organic disease is one caused by a physical or physiological change to some tissue or organ of the body. The term sometimes excludes infections. It is commonly used in contrast with mental disorders. It includes emotional and behavioral disorders if they are due to changes to the physical structures or functioning of the body, such as after a stroke or a traumatic brain injury, but not if they are due to psychosocial issues. "Flareup" redirects here. For the Transformers character, see Flareup (Transformers). In an infectious disease, the incubation period is the time between infection and the appearance of symptoms. The latency period is the time between infection and the ability of the disease to spread to another person, which may precede, follow, or be simultaneous with the appearance of symptoms. Some viruses also exhibit a dormant phase, called viral latency, in which the virus hides in the body in an inactive state. For example, varicella zoster virus causes chickenpox in the acute phase; after recovery from chickenpox, the virus may remain dormant in nerve cells for many years, and later cause herpes zoster (shingles). Acute disease An acute disease is a short-lived disease, like the common cold. Chronic disease A chronic disease is one that lasts for a long time, usually at least six months. During that time, it may be constantly present, or it may go into remission and periodically relapse. A chronic disease may be stable (does not get any worse) or it may be progressive (gets worse over time). Some chronic diseases can be permanently cured. Most chronic diseases can be beneficially treated, even if they cannot be permanently cured. Clinical disease One that has clinical consequences; in other words, the stage of the disease that produces the characteristic signs and symptoms of that disease.[19] AIDS is the clinical disease stage of HIV infection. Cure A cure is the end of a medical condition or a treatment that is very likely to end it, while remission refers to the disappearance, possibly temporarily, of symptoms. Complete remission is the best possible outcome for incurable diseases. Flare-up A flare-up can refer to either the recurrence of symptoms or an onset of more severe symptoms.[20] See also: Exacerbation Progressive disease Progressive disease is a disease whose typical natural course is the worsening of the disease until death, serious debility, or organ failure occurs. Slowly progressive diseases are also chronic diseases; many are also degenerative diseases. The opposite of progressive disease is stable disease or static disease: a medical condition that exists, but does not get better or worse. Refractory disease A refractory disease is a disease that resists treatment, especially an individual case that resists treatment more than is normal for the specific disease in question. Subclinical disease Also called silent disease, silent stage, or asymptomatic disease. This is a stage in some diseases before the symptoms are first noted.[21] Terminal phase If a person will die soon from a disease, regardless of whether that disease typically causes death, then the stage between the earlier disease process and active dying is the terminal phase. Localized disease A localized disease is one that affects only one part of the body, such as athlete's foot or an eye infection. Disseminated disease A disseminated disease has spread to other parts; with cancer, this is usually called metastatic disease. Systemic disease A systemic disease is a disease that affects the entire body, such as influenza or high blood pressure.
Lorraine Lambert knows all about diseases. She is a doctor. Josh had night terrors. Dalton was in a coma. Parker Crane was mentally and psychologically unstable.